Cowgirl Salad
A colorful composed salad, imported to Canada from Arizona by Ali, Shelley Adams daughter.
Adding some salmon or chicken makes this a full meal.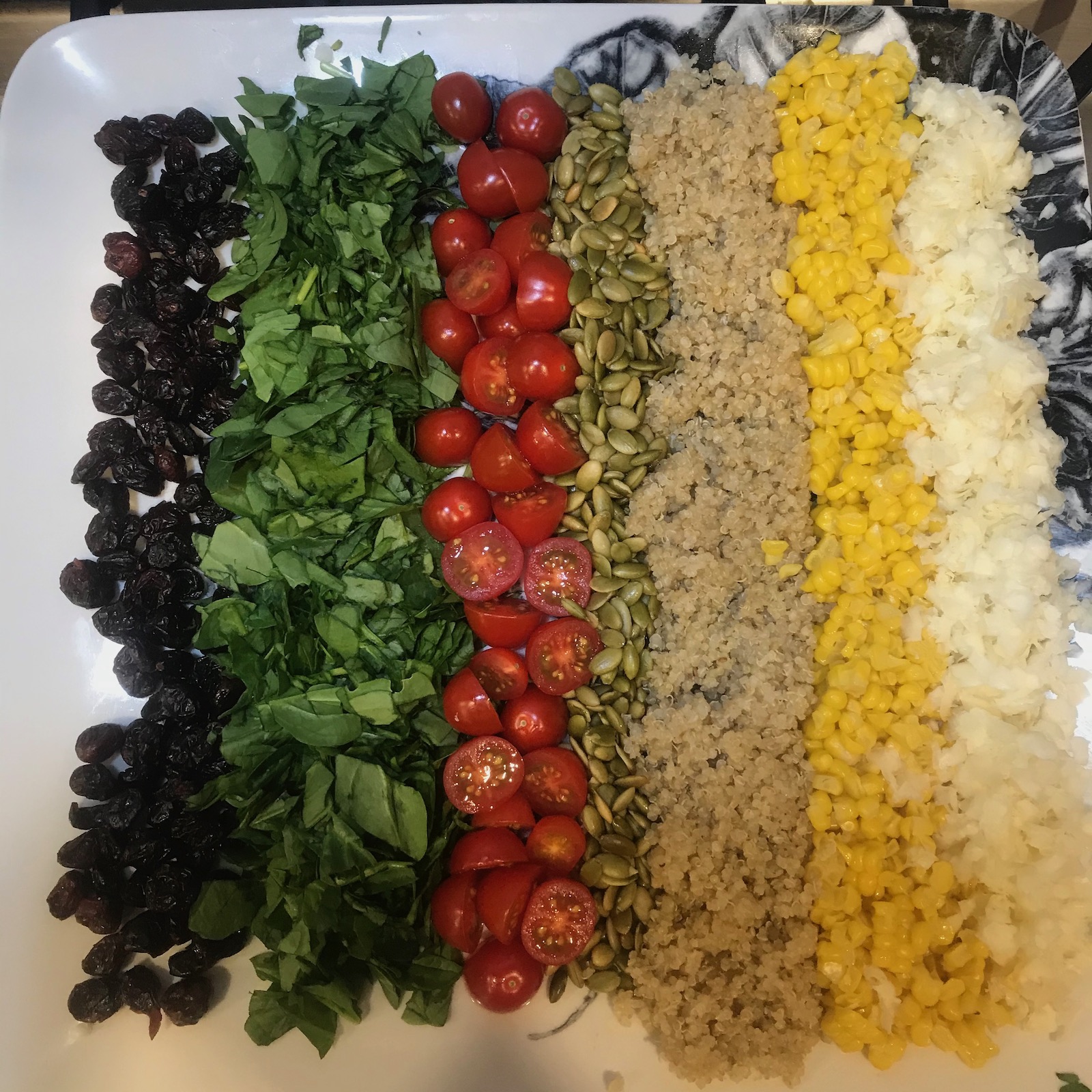 INGREDIENTS:
Dressing
1/2 cup pesto or 1/2 cup LiteHouse Avocado Dip
1 shallot, diced finely
1/2 cup mayonnaise
1 cup buttermilk
1 tsp fresh lemon juice
1/2 tsp salt
1/2 tsp pepper
Salad
2 cups arugula or baby spinach
4 roma tomatoes, diced, or equivalent cherry tomatoes
1 cup assiago, parmeson or grano padano cheese
1/2 cup pumpkin seeds, toasted
1/2 cup dried cranberries or black currants
1 cup cooked corn niblets, in summer, sliced off fresh cobs
1 to 2 avocadoes, diced
1 cup quinoa, cooked and cooled
Yield:

Course:

Salads and Dressings

Cuisine:

Canadian
DIRECTIONS:
Place pesto shallot, mayonnaise, buttermilk, lemon juice, salt, and pepper into a food processor and blend until well combined.
Place arugula, tomatoes, asiago, pumpkin seeds, cranberries, corn, avocado and quinoa in rows on individual dishes, or on a large square platter.
Drizzle dressing over the salad just before serving. Serve the remainder in a small bowl.