Greek Parmesan Yogurt Chicken
If there's an easier way to turn boneless, skinless chicken breasts into a killer, creamy, cheese-topped dinner, we don't know what it is. This is a Shaw family favourite.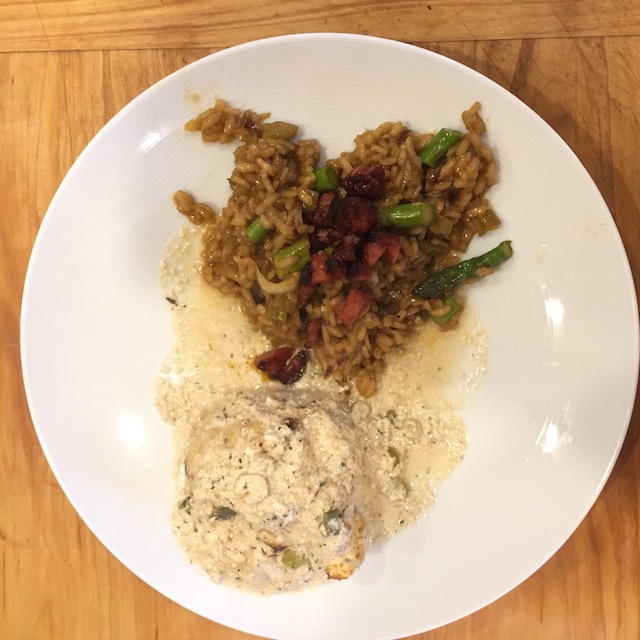 INGREDIENTS:
1 teaspoon flakey salt
pepper to taste
1 cup grated parmesan cheese
1 cup 2% yogurt - Greek or regular
½ cup thinly sliced green onion
½ cup mayonnaise
1 tbsp Worcestershire sauce
2 cloves of garlic, sliced and finely chopped
3 tbsp lemon juice
2 tbsp Dijon mustard
1 tbsp fresh thyme leaves or 1 tsp dried thyme
½ tsp cayenne
4 whole skinless boneless chicken breasts
DIRECTIONS:
Arrange the chicken in a large baking dish. Drizzle with lemon juice, then sprinkle with salt and pepper. Blend together the yogurt, mayonnaise, mustard, Worcestershire sauce, garlic, thyme, and cayenne and stir in the green onion.
Spread the mixture evenly over the chicken pieces. Let stand for 15 minutes to marinate the chicken.
Bake, uncovered, in a 375°F oven for 30 minutes or until chicken registers 155 degrees F with a thermometer.
Sprinkle with the parmesan cheese. Broil until the cheese melts, about 3 minutes. Serve over rice, or alongside a risotto.
Yield:

Serves 4

Category:

Chicken & Other Birds

Cuisine:

Greek