Cowgirl Salad
Posted On: 21 Dec 2019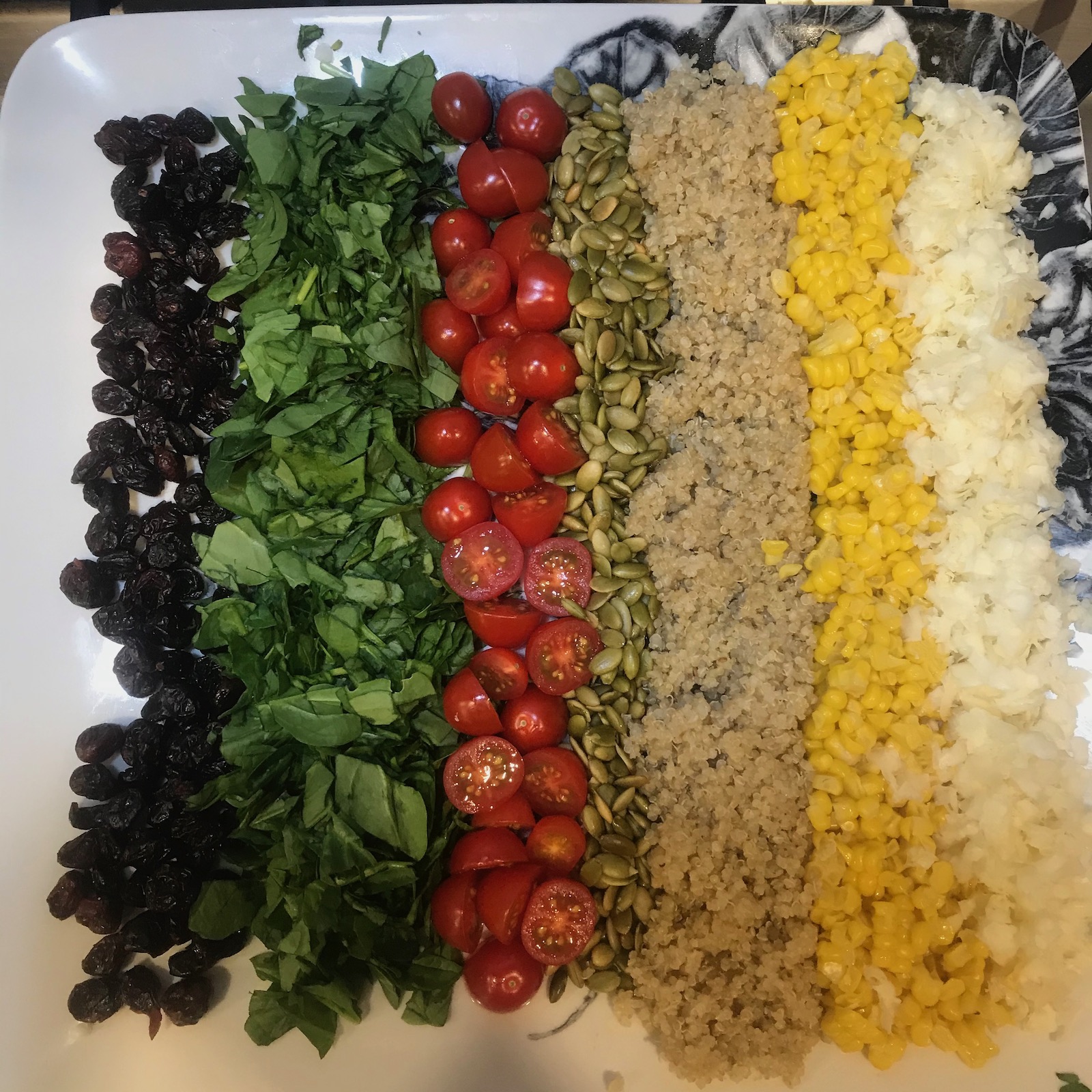 A colorful composed salad, imported to Canada from Arizona by Ali, Shelley Adams daughter.
Adding some salmon or chicken makes this a full meal.
Continue Reading
Recently on LemonZest
This is what a homemade tomato sauce should be. Rich and smooth, with a hint of fresh herbs.

Heart-shaped cookies with raspberry jam filling.

Note: You will need 2 cutters for each cookie. One large and one very small. Their shape can be round, square, heart-shaped or star-shaped.

This traditional Greek recipe (Garides Saganaki) shows that Prawns, Feta and tomatoes are a great combination. It works beautifully, resulting in a harmonious balance of flavors. Though it can be made year round with canned tomatoes, it is sensational with fresh sweet ripe ones, so is best prepared in summer. Serve it as a main course with rice. white beans or potatoes, or in small portions as an appetizer, taverna-style.

A no-fuss main that's perfect for entertaining or a weeknight dinner - no wonder it's Ina's favorite dish from her book Barefoot Contessa "how easy is that".

This salad has bold flavours - bitter, sweet, salty and a citrus tang. The tamarind is the secret ingredient in the dressing.