Cowgirl Salad
Posted On: 21 Dec 2019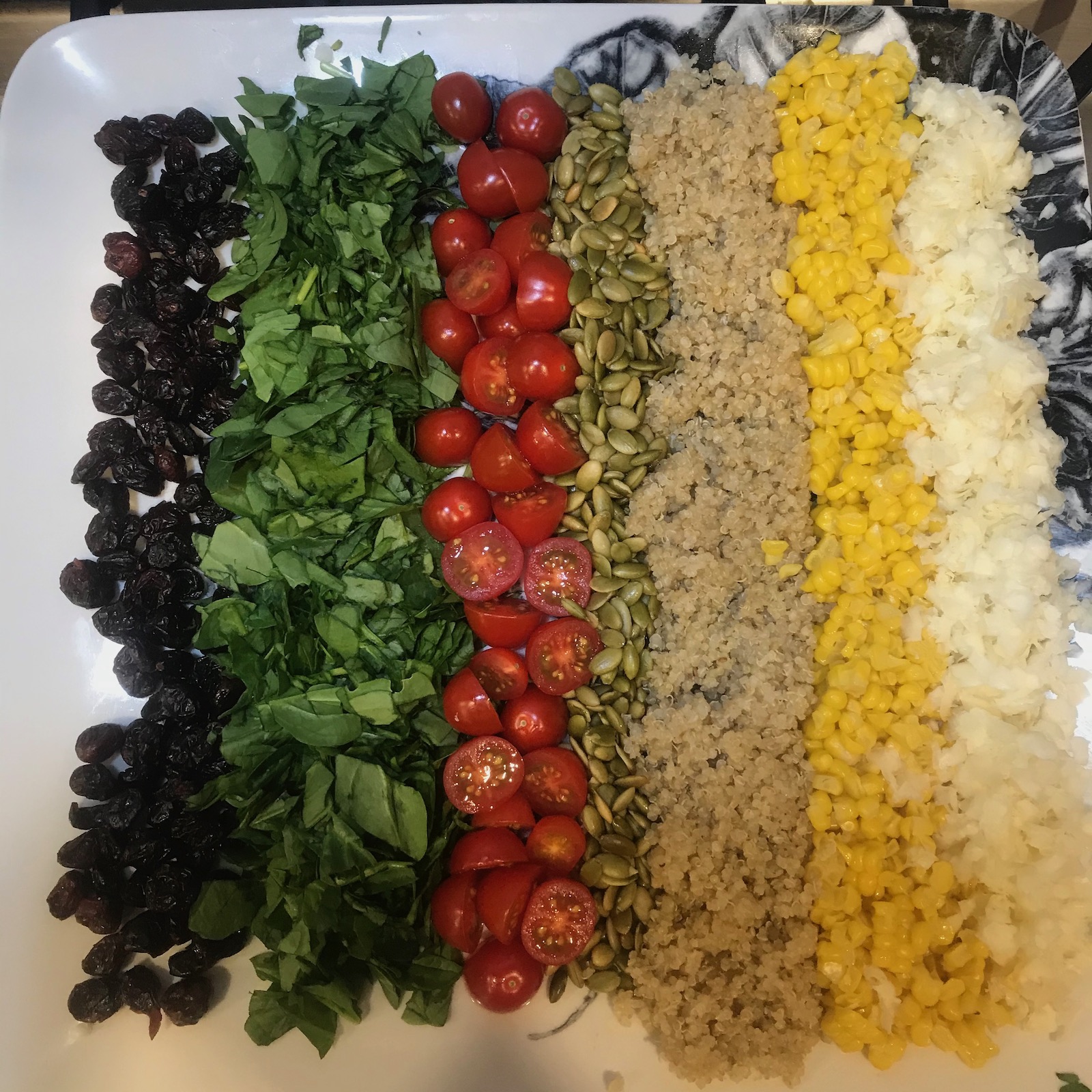 A colorful composed salad, imported to Canada from Arizona by Ali, Shelley Adams daughter.
Adding some salmon or chicken makes this a full meal.
Continue Reading
Recently on LemonZest
The Scandinavians usually have roast pork for Christmas dinner, although pork ribs, Goose and Turkey are also popular. This Pork tenderloin recipe features the fruits incorporated into the sauce instead of the more usual location stuffed inside the pork.

A refreshing summer salad featuring parsley, Bulgar wheat, tomatoes, cucumbers, mint, olives, and tomatoes dressed with a lemon vinaigrette. Make it a meal by adding Feta cheese cubes.

Sometimes a simple combination of basic ingredients gives a supremo result This is an Italian specialty. It is also commonly cooked in French Provençe.

Burrata is one of life's great pleasures. The outside is firm mozzarella, the inside is an oozy combination of stracciatella and cream. The combination is unsurprisingly good.

The easiest solution? Use a hand blender and in 30 seconds you will have a creamy and delicious homemade mayonnaise.
You only need 5 ingredients, plus an immersion blender and a jar. Use a tall and narrow jar, with the opening that's just wide enough to accommodate your immersion blender. You can use the same jar to make and store the mayonnaise. Make sure that the oil and egg are cold from the fridge.

These chicken tenders are coated in a delicious crust, yet have no breading. so they're awesome.